Pandan Loop Service Centre
We would like to take this opportunity to share with you some services that you can enjoy here:
Regular Service & Repair
Express Service – Guaranteed 60-minute turnaround or 50% off your bill
Express Maintenance Service – Guaranteed 1-day turnaround
Fast jobs (minor ad-hoc jobs)
Drive-in Tyre and Battery Shop (No appointment required)
Body Care & Grooming Services
Body Care & Repair Center
MercedesBoutique
Address

188 Pandan Loop, Singapore 128378 (Getting Here)

Opening Hours

Mon - Fri: 8.30am to 6.00pm

Sat: 8.30am to 12.00pm

Sun: Closed

Collection Hours

Mon - Fri: 8.30am to 8.00pm

Sat: 8.30am to 1.00pm

Sun: Closed

About The Team

Here is the team of Service Advisors at your service. They are contactable at 6206 1818 and/or at their respective mobile numbers listed.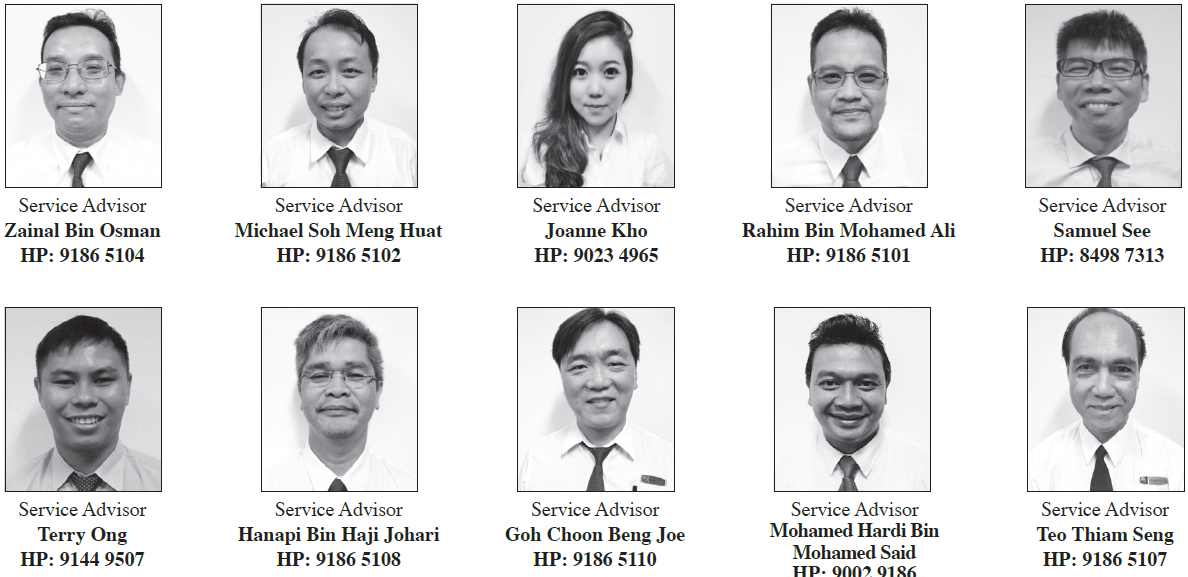 We look forward to seeing you at our service center!
Yours sincerely,
Cycle & Carriage Industries Pte Ltd